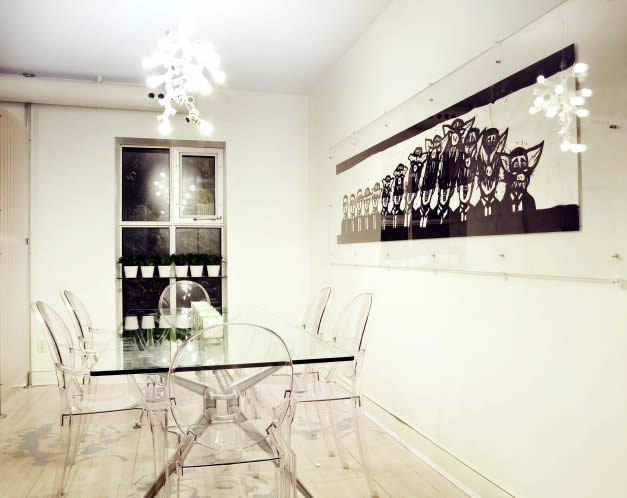 This office was a collaborative effort with Toronto based Element Group interior design studio. An efficient interior designed with considerable creativity and functionality.

From wooden floors decorated with handmade Marylyn Monroe print blocks to custom wall units and counter tops, this space emphasized a beautiful combination of colour and graffiti inspired finishes.

Accentuated by Plexiglas chairs, a steel and glass conference table and a space age chandelier made from lamp fittings, this project involved an intuitive variation in materials to obtain the desired effect. Project was completed in 2006 and was featured in Objekt International design magazine No.35, September 2006.